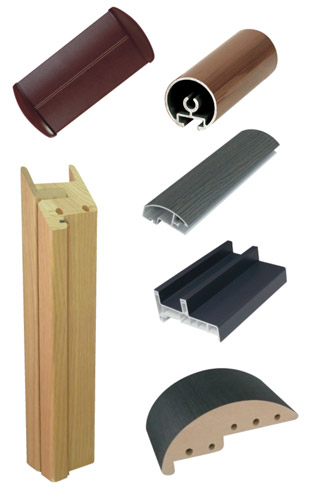 We are the French market leader in multi-media wrapping techniques (wood, PVC, aluminium, etc.) and multi-covering (paper, veneer, leather, fabric, etc.).

With the use of panels (MDF, lathed and chipboard), aluminium or PVC profiles and spliced laminated wood, all media/covering combinations are possible.

The final wood veneer, material, PVC coverings and paper décor mean that the product is delivered ready-to-install inside or outside. Kitchen, cupboards, boat cabin, camper van, joinery, etc. the applications are numerous.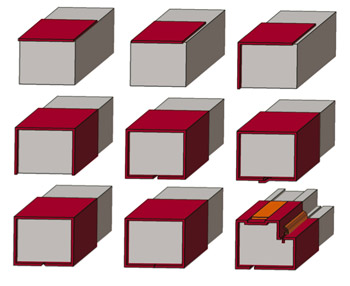 Our wrapping solutions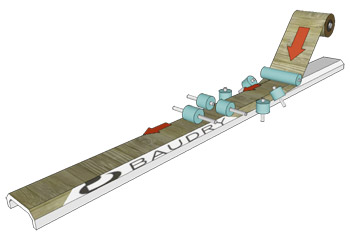 Wrapping technical diagram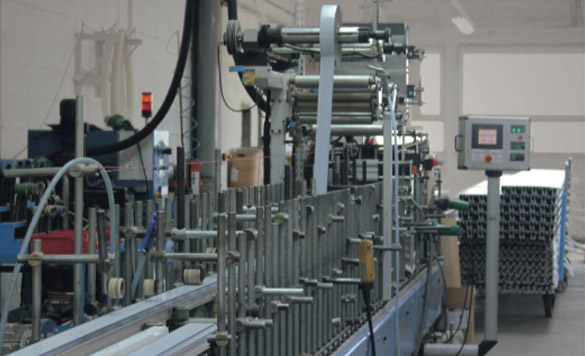 Cross-linkable polyurethane laminating machine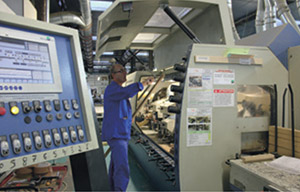 Moulding machine